Economists, human resource experts, and global workforce managers dub 2023 the year of contingent staffing.
With technology and healthcare shortages still hampering recruiting and hiring, onboarding top talent for open roles is still quite challenging. The ongoing battle with inflation and a predicted recession makes this task even more difficult.
Research reveals that 67% of organizations expect to institute hiring freezes in 2023. And 83% are considering or already have reduced their overall headcount.
However, hiring teams and leaders are still responsible for maintaining operations and growing business during these unprecedented and unpredictable times. So they're turning to contingent labor to mitigate workforce shortages and scale without the risk of costly layoffs down the road.
This article will explore why adding contingent staff empowers your organization to thrive despite mounting economic uncertainty and talent shortages.
Let's begin with an overview of the following:
What is contingent labor?
Contingent labor refers to independent workers temporarily providing organizations with services, skills, and expertise. Also known as contractors, freelancers, consultants, advisors, temps, or "1099s," contingent workers are not company employees and work on a per-project or time-based contract basis.
The "gig worker economy" expanded rapidly following the 2008 Great Recession. As employees were laid off or struggling to find full-time positions, they began freelancing remotely and accepting temporary work.
During the COVID-19 pandemic, more full-time employees prioritized the need for healthier work-life balances, choosing to leave the traditional workforce in the Great Resignation. These workers became independent contractors with greater autonomy and flexibility in their careers.
Now 46% of nonemployees say they prefer contingent work over regular employment.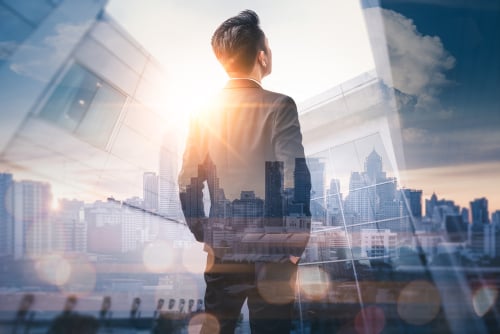 What is Contingent Staffing?
Contingent staffing is a workforce strategy that optimizes temporary independent workers to fill skills gaps and job vacancies during increased labor demands.
With ever-competitive talent pools and mounting pressures to cut recruiting and sourcing costs, contingent workers help mitigate staffing shortages while offering organizations a way to adapt to unpredictable market conditions. Scaling up or down becomes as easy as snapping your finger.
For example, contingent labor in healthcare is often used to cover shifts when employees take leave, prevent understaffing, or care for patients on a fixed-term contract while hiring teams source permanent employees.
In technology, gig workers may code seamlessly alongside an organization's permanent employees during a new website or product launch. Then their contracts end once the product ships.
What's the difference between permanent and contingent employees?
Contingent workers are hired on-demand for a fixed contract of time or to complete a project. Employers are not obliged to retain contingent hires after their contract ends or they finish their scope of work. They do not receive employee benefits and pay their own taxes.
Contract workers also differ from permanent employees when it comes to:
Compensation. Rather than earn an annual salary, contingent workers receive an hourly wage or charge a per-project fee. They're not entitled to employee benefits like PTO, health insurance, 401k matching, and other costly employee perks.
Schedule. Contingent workers typically set their schedules unless a company specifically requires them to work set hours (such as healthcare personnel on shift).
Autonomy. Control is a big difference between contract workers versus employees according to the IRS. They outline an organization cannot directly control or have the right to control what a contingent worker does and how they do their job. Employers may only dictate the desired results they want them to achieve.
Your company can hire contract workers independently from various online "marketplaces." But many choose to partner with an experienced sourcing and recruiting firm focused on building relationships with skilled contingent workers.
2023 contingent labor statistics
These contingent labor statistics put the workforce into perspective:
In 2021, the total number of full-time-equivalent (FTE) contingent workers in the US was 33 million, equating to nearly $1.7 trillion of total payroll spend.
Contingent workers now comprise over 40% of the US workforce.
The global contingent workforce is projected to grow by 53% in 2023.
The average company says contingent labor makes up 28% of their workforce; 82% of organizations report that skilled contingent workers make up half or more of their labor force.
83% of organizations expect to increase their use of contingent workers.
The top reasons businesses rely on contingent labor include greater access to specialized skills (57%), ensuring consistent work quality (56%), better management of turnover and time-to-hire (53%), reducing labor costs (53%), and improving hiring team satisfaction (52%).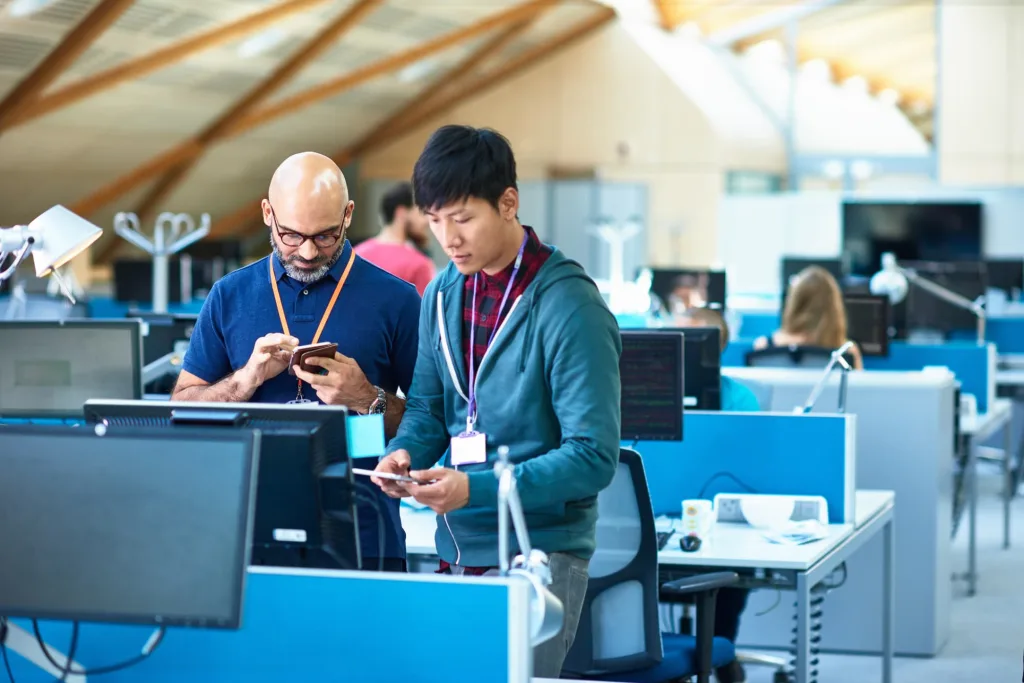 In 2017, nearly 40% of contingent workers held a bachelor's degree or higher. Yet experts now believe there are more independent contractors with a bachelor's degree and more contract workers with higher certifications.
So this labor market segment is highly qualified to close skills gaps at a moment's notice. And they may be a more cost-efficient solution for businesses during 2023's continued labor shortages.
Solving workforce shortages with contract workers
Healthcare is one of the hardest hit industries by the pandemic and Great Resignation, with record-breaking healthcare staffing shortages projected to last a decade or longer. But it's not the only one.
Technology, green energy, hospitality, and transportation have also seen the most acute labor shortages. The Great Resignation and The Great Retirement have accounted for "nearly all of the shortfall" in the labor force.
As labor shortage statistics highlight:
The Federal Reserve determined that ~3.5 million people are "missing" from the US workforce compared to pre-pandemic employment levels.
Even if every unemployed person in the US found a job, there would still be 5 million vacancies.
By 2030, there will be a global talent shortage of more than 85 million people. This shortage could result in ~$8.5 trillion in unrealized annual revenues.
Regarding the tech space, there are only 65 potential candidates for every 100 new software developer and engineer job openings, adding to time-to-hire and overall hiring costs. And a shortage of high-tech workers could cost the US $162 billion worth of revenues annually.
Though contingent workers cannot fully solve labor shortages, they can help organizations cope with the repercussions.
For example, due to nurse staffing shortages, healthcare is one of the most frequent users of contingent workers today. Leveraging "locum tenens" (or "locums," for short), these advanced practitioners and physicians are taking short-term assignments to help facilities bridge talent gaps and care for increased patient volumes. They're quick to hire and qualified to hit the floor and be productive on their very first shifts.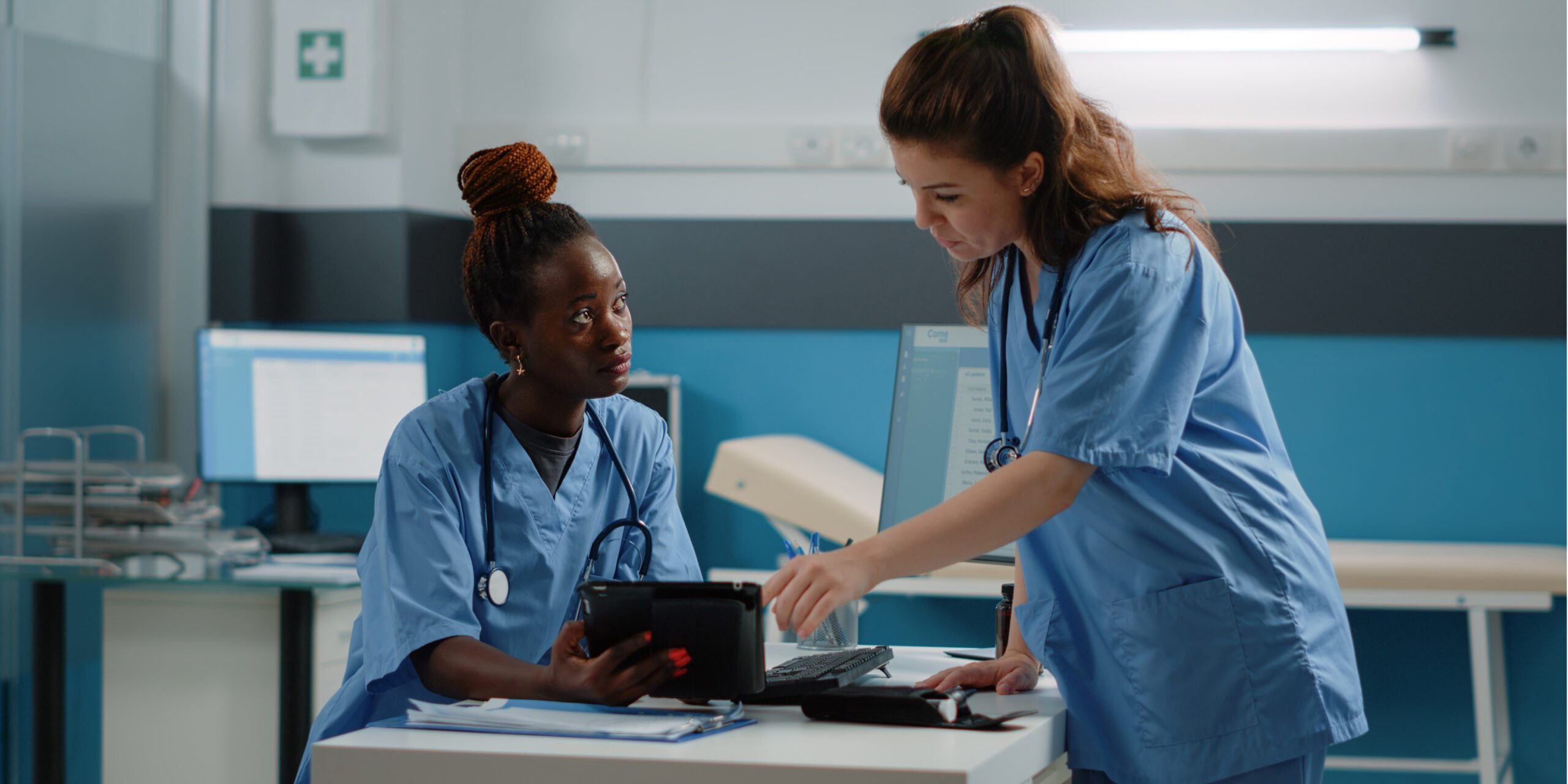 So even though labor shortages make it more difficult for hiring teams to fill full-time positions, contingent workers don't have to endure the risks of understaffing.
Let's examine these benefits further.
The benefits of using contingent staffing
For organizations, the benefits of contingent staffing include access to specialized skills, workforce flexibility, more predictable workforce management, lower risk of employee burnout, and realized cost savings.
Research shows that contingent workers help businesses:
Save on labor costs
Contingent staffing augments your workforce with specialized talent on demand for a transparently flat rate. So though contingent workers may earn a higher hourly wage than your salaried employees, your organization will save money on labor costs.
When adding contingent workers, employers are not required to pay for the following:
Health insurance
PTO
401k matching, pensions, etc.
Stock options
Social Security contributions
Payroll taxes
Unemployment compensation
Workers' compensation and disability
Training and onboarding
Employee benefits like education stipends or home office equipment
These labor cost savings may be why a recent Gartner study revealed that 32% of employers are replacing FTEs with contingent workers as a cost-saving measure.
Bridge talent & skills gaps to boost growth
Organizations with immediate talent needs have skills gaps that hamper growth and make it difficult to maintain high-quality standards. And the longer it takes to find candidates with these in-demand skills, the harder it is for teams to meet their goals.
Statistics indicate that:
However, most contingent workers possess the highly-specialized skills, certifications, and sought-after talent employers need to thrive. Their in-demand skills can ensure projects remain on track, patients receive high-quality care, and teams are empowered to drive growth.
Bonus: contract workers are available "on demand" immediately.
Hiring teams can secure the otherwise challenging-to-source talent for as long as they require, whether to cover short- or long-term employee leaves, seasonal labor demands, one-off projects, etc. They'll fill strategic skills gaps without adding to your permanent headcount or budgets.
Minimize employee burnout to boost retention
The dangers of understaffed teams in healthcare include a higher likelihood of medical errors, compliance issues, negative health scores, and provider burnout.
But burnout isn't just siloed to the healthcare realm; it's become a leading reason for employee turnover rates across industries.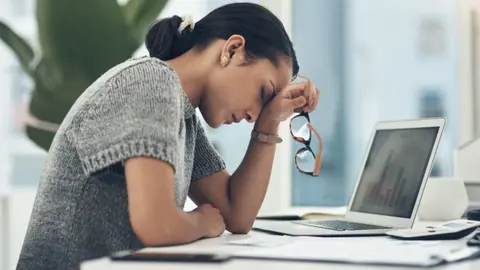 Understaffed teams face added stress and pressure, motivating employees to seek opportunities elsewhere. Research shows:
Contingent workers can alleviate these burdens until organizations hire full-time staff. They'll help improve employee morale, ensure your team receives adequate recharge time, and maintain high-quality standards.
As a result, your employee engagement, satisfaction, and retention rates will increase. You also won't need to backfill more roles.
Workforce flexibility & predictable workforce planning
Organizations with workforce flexibility or elasticity have teams that seamlessly scale up or down as their labor needs ebb and flow. Contingent workers allow organizations to adjust their workforce planning on demand based on their business needs.
Operations continue to run smoothly without added expenses, downtime, loss of quality, and employee burnout getting in the way of reaching your goals.
Conversely, organizations that only hire permanent employees wind up paying for expenses and time associated with:
Sourcing and recruiting blitzes. Finding top talent takes weeks or months. So scaling up during labor shortages forces many teams to lower candidate requirements or risk losing business, jeopardizing patient outcomes, etc., to have staff on shift.
Onboarding and training. Research shows it takes an average of 90 days to onboard new hires but up to 12 months to reach their full performance potential.
Severances and layoffs. When labor demands wane, the cost of severance packages is more than financial. Layoffs carry consequences such as negative press, loss of brand reputation, lower employee morale, lower employee productivity, and more.
Contingent workers provide teams with more predictable workplace planning. Knowing exactly when their contracts end gives you a concrete timeframe to backfill the role with a permanent hire or extend the contract to buy more time. Either way, you'll have labor coverage in the meantime — and maybe even longer, as our following benefit highlights.
Potentially lower time-to-fill rates
It's not uncommon for organizations to offer contingent workers permanent employment once their contracts end — especially for roles with higher-than-average time-to-fill rates.
The longer a position remains open, the more pressure hiring teams face to onboard the first semi-qualified candidate, even though they may not be an ideal fit.
Hiring a less-than-ideal candidate becomes high risk as a bad hire can cost at least 30% of that employee's first-year expected earnings. You'll also still need to budget for the time and expenses of backfilling the role once that bad hire is terminated or quits.
Conversely, sourcing skilled contract workers is faster and less risky than hiring them for full-time roles. Teams can observe how contract workers perform and whether they embody the company culture, skills, and behaviors they seek before offering them a permanent position.
By making roles contract-to-hire, you could simultaneously lower time-to-fill rates and minimize the number of open reqs.
How to embrace contingent workers
As these contingent workforce trends and benefits reveal, organizations embracing the workforce flexibility of contract workers provide the potential to thrive in 2023.
Despite potential economic uncertainties, contract workers ensure your team:
Avoids the dangers of understaffing
Maintains high standards and patient outcomes
Reduces employee burnout
Lowers turnover rates
Improves employee engagement, satisfaction, and retention
Gains flexible, on-demand labor according to its needs
Saves money on labor costs
Let Relode help your organization optimize a workforce strategy that embraces contingent workers today.
Scaling a contingent workforce effectively & efficiently with relode
By leveraging our human expertise, AI, and automation, you'll gain access to top talent not found on the typical job boards and scraped databases. Thanks to our proprietary technology and the industry expertise of our network of over 4,000 specialized Relode-vetted recruiters, we accelerate the sourcing process to secure the talent you need quickly.
Many Relode-Certified contract workers start their first shifts in less than one week. And our candidate quality is so outstanding that many clients transition our contract workers to permanent positions.
Relode connects teams with better talent faster, delivering game-changing technology with the work ethic of a boutique staffing firm. Learn how Relode makes hiring better for everyone.