The right tools make your life easier by automating tasks that eat up too much of your time, especially as a remote or independent recruiter.
Whether you want to become a healthcare recruiter or recruit part-time as a side hustle, time is your most valuable asset. The faster you place candidates, the more you have a chance to earn.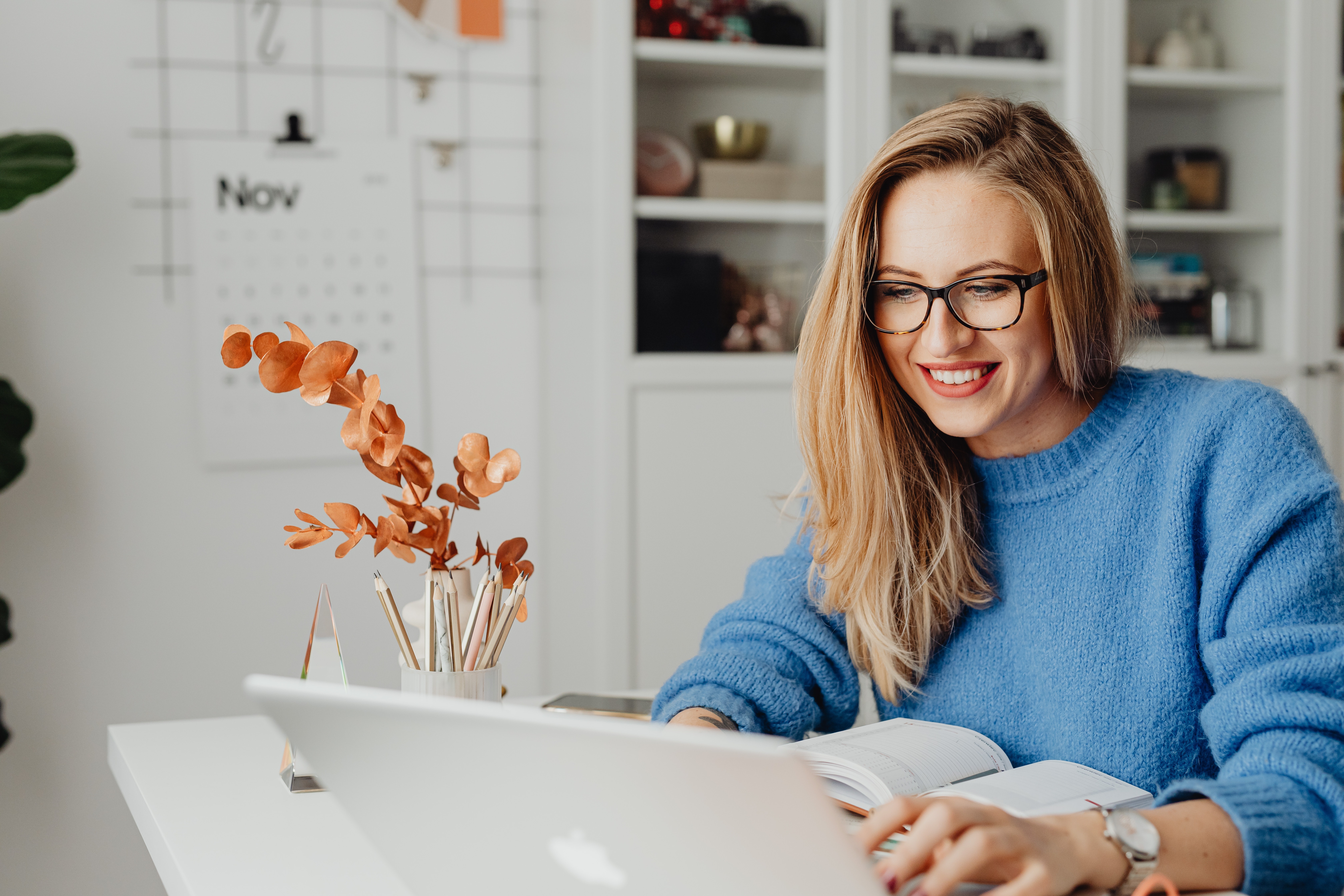 So adding the best recruiting tools to your tech stack lets you:
boost productivity and sourcing effectiveness
increase candidate diversity in your network
decrease candidate response times
improve candidate submission quality
engage your talent pool and attract top candidates
interview and screen candidates quickly
All those benefits add up to more placements and more cash in your pocket.
Plus, spending less time on administrative tasks or candidate sourcing means you can devote more attention to creating your personal brand as an independent recruiter and picking up skills that make you a better recruiter.
The best recruiting tools are a true win-win. So let's get to:
The 7 best tools for starting your recruiting business
When we researched the top habits of highly successful recruiters, we learned that recruiters, whether full-time or part-time, leveraging the right technology always came out ahead.
These smart cookies let artificial intelligence (AI) and machine learning (ML) do most of the heavy lifting in their efforts to source and engage talent. Then the hardest parts about recruiting were easier to overcome.
Since that's exactly what you need when starting your independent recruiting business, we think your recruiting tech stack must have:
1. An easy-to-use job platform
Not all job boards are created equal.
Look for a platform that lets you browse roles across multiple categories, refer candidates, and track everything all in one place. It should also have a simple user-friendly experience and candidate dashboard, training tutorials, and real-time assistance from a live support team.
Relode, a platform just for you
The Relode platform helps you stay organized and informed, so you can make the most of every minute whether you're looking to recruit full-time or refer some rockstar colleagues to a role.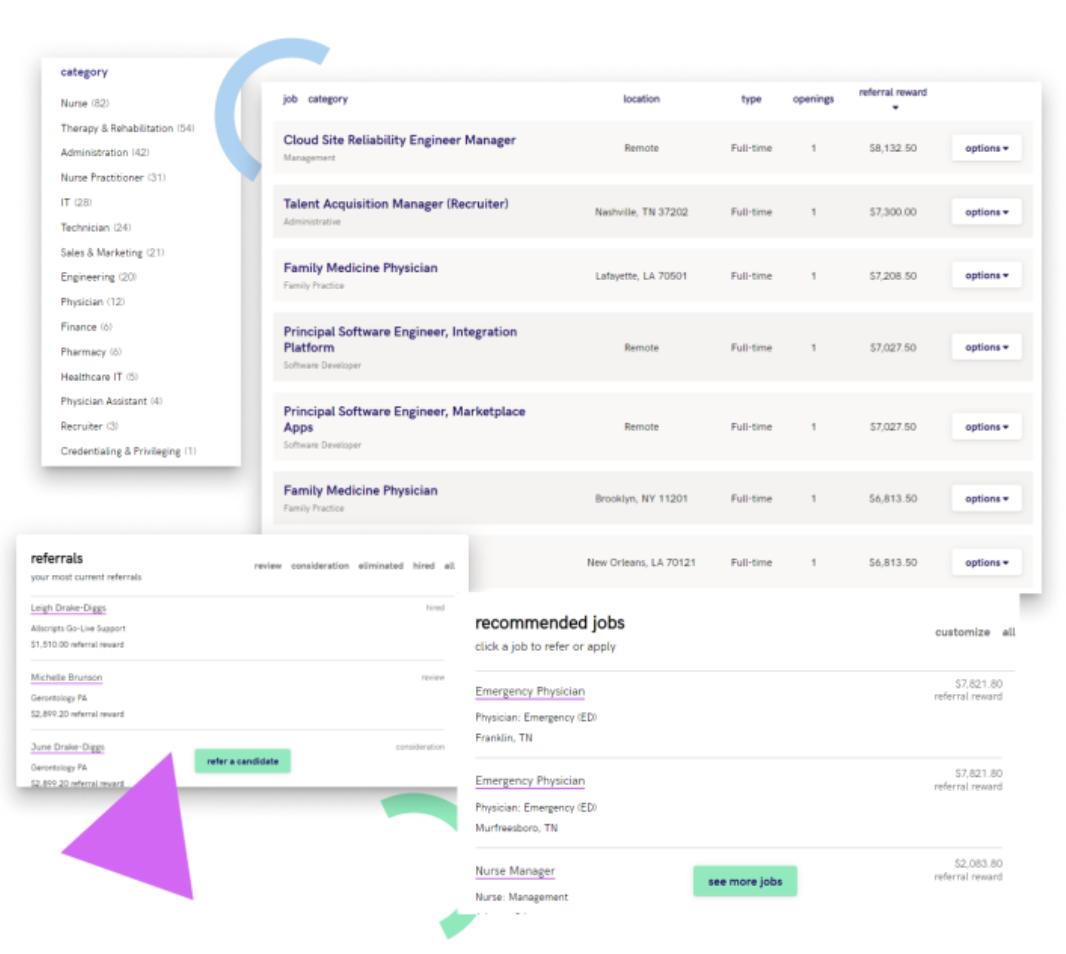 You can filter roles by job title, location, category, schedule, and more. You can even see each job's referral reward before you start working on filling it! Oh, and if you need a little help finding candidates to refer, Relode Recruiters have access to an exclusive lead database and discounted sourcing tools.
Browse jobs on our platform to see why recruiters love working in Relode.
2. Sourcing tools
Recruiters spend roughly 13 hours per week sourcing candidates for each role they're filling. But we think there's a better way to tackle this task: sourcing apps.
So we tested and vetted the top sourcing tools to save you the time of trying out each one.
Even better news? Relode gives our recruiters access to our top sourcing partners at an exclusive discount.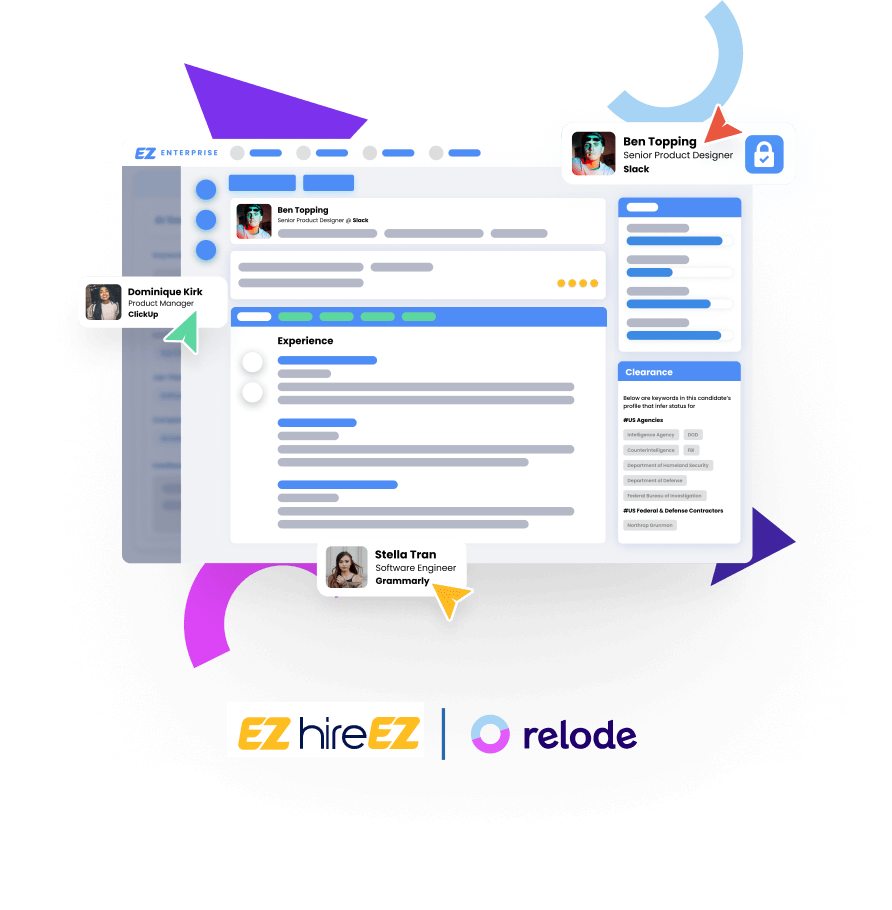 Relode Recruiters receive exclusive discounts to these innovative and highly-rated recruiting tools in the Relode Sourcing Marketplace:
Besides stepping up your sourcing ability, these tools also provide performance analytics. You'll be able to see how many new contacts opened and responded to your messages and score valuable, actionable data.
🔎 Want more intel on these recruiting tools? Check out your resource center for a full breakdown of each partner and how to access your Relode discount.
3. Augmented writing tools
The words you use when reposting jobs, writing content for your website, or even sharing social media posts all matter to candidates in your network and potential leads.
Augmented writing software lets you better connect with diverse candidates by removing unconscious bias from your writing (which you might not even know exists).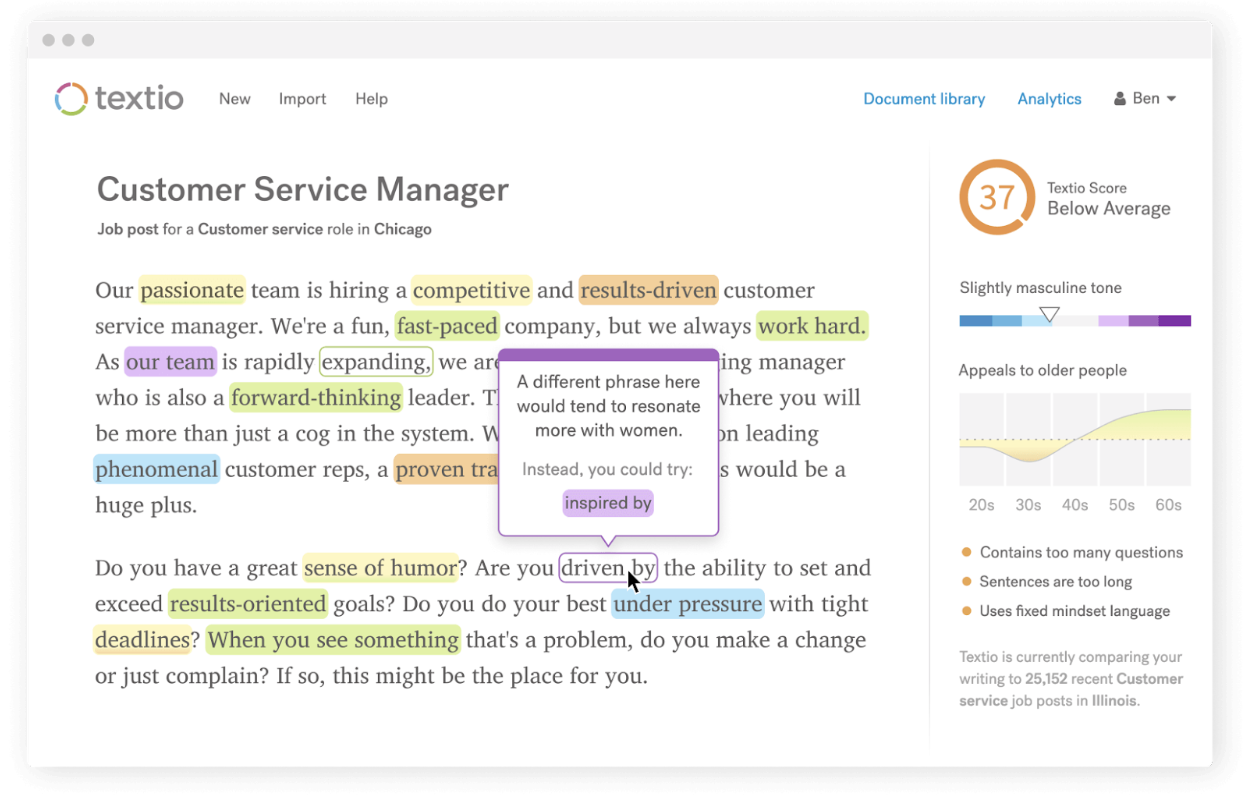 Plug your writing into one of these text scanners, and any biased words or phrases can be fixed just as easily as spelling mistakes. Then your writing will engage more candidates to apply rather than turn potential applicants away.
Here are some top augmented writing tools recommendations :
Textio: a platform built to help write more inclusive copy, so you can "infuse all your content with the language of belonging." A great plus to using this company is they are a Relode client as well!
Gender Decoder: a free recruiting tool that removes gendered language from your writing, allowing your words to appeal to anyone right for the role.
This is just one way you can begin creating a more diverse candidate pipeline. The more diverse your talent pool, the faster you'll be able to fill any role that pops up.
4. Social media management tools
Your social media channels are one of the best tools in your recruiter tech stack. Social profiles groups are easy to scan for potential candidates, and it just takes a quick and friendly introduction to add them to your talent pool.
But whether they stick around is entirely up to the content you share.
Building a content marketing strategy as an independent recruiter involves sharing free advice and valuable information with your followers. It's essential for attracting top candidates through organic searches. And it helps engage your candidate network to turn passive candidates into active applicants.
However, this task can be incredibly time-consuming to master. So a social media management tool helps organize, streamline, and speed up the process.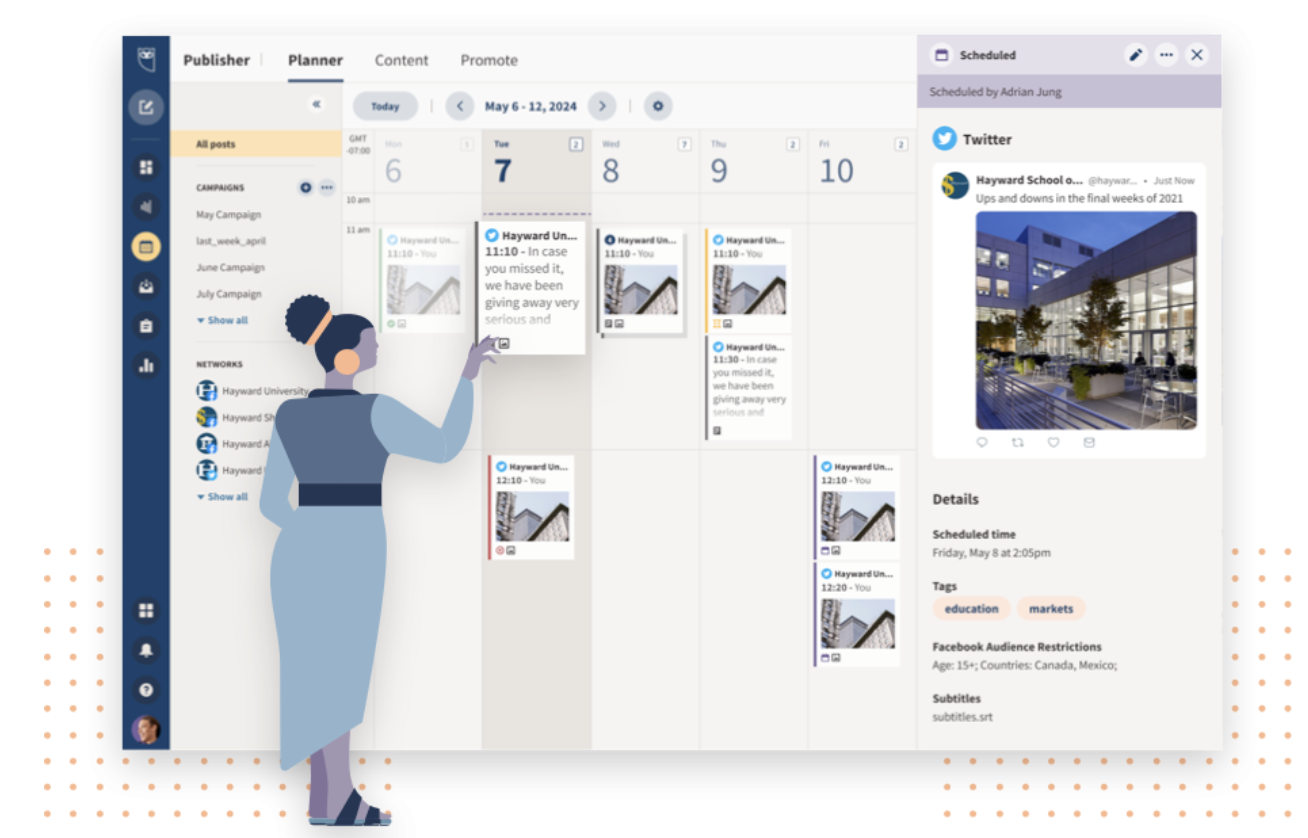 Any of these social media management tools will help you reach influencer status:
Buffer: manage all your social accounts on one platform, schedule content, reply to your audience, and track performance across touchpoints.
Hootsuite: a social media dashboard that helps you create posts, get more followers, measure your campaign data, and more.
Sprout Social: an all-in-one social media management platform that leads in usability, customer support and satisfaction, ROI, and user adoption.
While not technically a recruiting tool, a social media manager will boost the effectiveness of your marketing and outreach. You'll also gain tons of data and social media metrics you can leverage for better results each time you post.
5. A flexible interview platform
Video interviews are ideal for chatting with candidates about new opportunities. But what if you and your candidate live in different time zones or struggle to find time to meet one-on-one?
Look for interview software that lets you hold real-time video calls and gives you the option to talk asynchronously (aka at different times).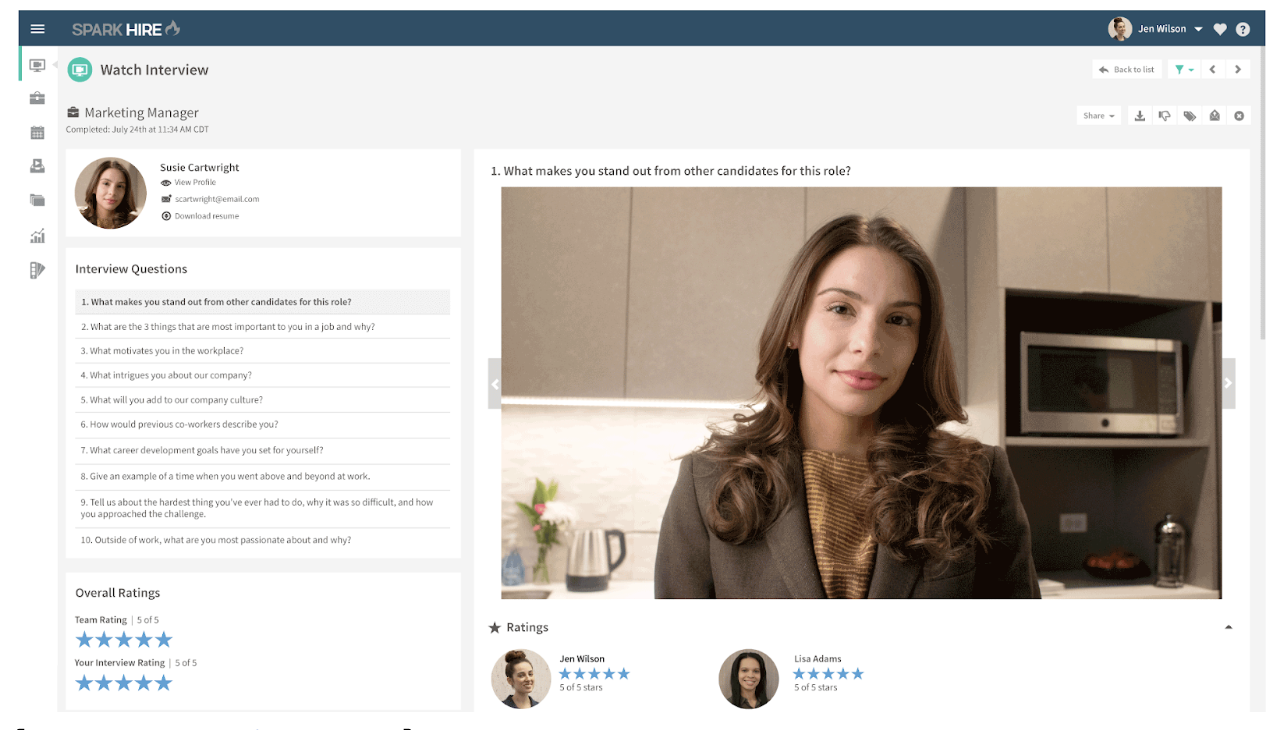 With this feature, you can email candidates a list of questions, and they can record themselves answering them. You can then evaluate their responses on your time and record a video discussing roles you think make sense for them.
A few of the top video interview platforms are:
Zoom: a free plan with this industry-standard includes unlimited meetings for up to 40 minutes; chats and channels for collaboration, file sharing, etc.; and 3 editable whiteboards.
Loom: record quick videos to update your candidates and make vetting easier than scheduling interviews. An $8/month Business plan gives you unlimited videos, unlimited recording length, and engagement insights.
Spark Hire: this easy-to-use video interview software provides unlimited one-way (recorded) and live video interviews.
You can keep these videos to review later or even share them with a Relode Job Manager to make their profile stronger. You'll also be able to grow your talent pool by interviewing more people, regardless of where they're located.
Talk about interview strategies that increase recruiting success! 🙌
6. Candidate screening assessments
Skills assessments provide an unbiased way of determining whether a candidate has the qualifications necessary for a particular role. And now, vetting someone's skills, abilities, and proficiencies is as easy as asking them to play a fun game.
These online assessments let you physically see what someone's capable of rather than only hearing about it on a call or reading it on their resume.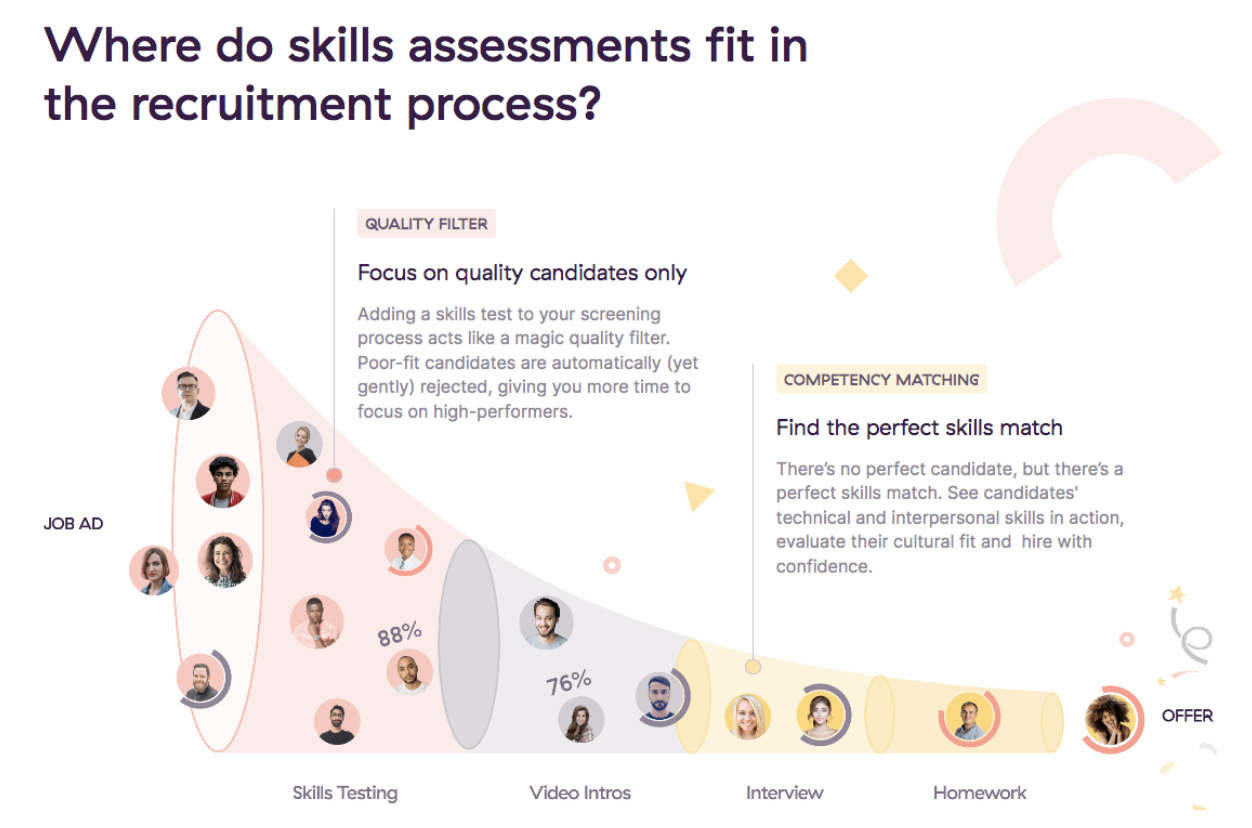 These tools let you come up with your own assessments to measure the most in-demand job skills or use their premade options:
Test Gorilla: better predict real-world job performance using their library of 238 scientifically-validated tests for job-specific skills like coding and general skills like critical thinking.
Qualified: these expertly designed evaluations help you identify high-impact software developers. Their library includes assessments focused on the languages and frameworks developers work with every day.
Toggl Hire: use their autogenerated skills tests for 100+ different job roles or build your own one-click test from scratch with their library of 15,000+ questions and 180+ mapped skills.
7. Candidate feedback tools
Sending out candidate feedback surveys lets you hear what your network has to say about your process. You can collect valuable data to build on what's working and improve what needs fixing.
These feedback tools will keep you in the loop:
Google Forms: this survey software is included in the free, web-based Google Docs suite, so you can create custom forms for surveys and questionnaires.
Survey Monkey: one of the most popular online survey tools, a free basic plan lets you send unlimited surveys with up to 10 questions to your candidates.
Typeform: create beautiful forms, surveys, and quizzes that people enjoy answering because they feel less like interrogations and more like conversations.
People love to be heard and seen. So thank your network when they share their thoughts, and be transparent about how you're using their feedback to upgrade your process. That's how you'll create happy clients and gain those personal referrals more easily.
relode + these tools help you recruit smarter
Beating burnout and remaining resilient in the face of a rapidly changing industry is no easy feat. The labor market is on fire right now, and both independent and full-time recruiters have an incredible opportunity to achieve all their goals.
So don't exhaust yourself doing things the hard way; add these tools to your tech stack to start recruiting smarter.
😀 Ready to become a Relode Recruiter? Apply to recruit now and find the flexibility of working on your terms. Whether you want to recruit 40 hours a week or just want to refer some of your friends and colleagues to top jobs across the country, Relode is for you!