How relode helped one pharmacy startup scale their hiring
Picture this: you're a startup disrupting the pharmacy industry with a very lean hiring team. Then your company is acquired by one of the country's biggest healthcare groups.
Despite the excitement this deal brings, your recruiting department of three now needs to staff over 500 positions within the next year in one of the tightest labor markets in history.
No pressure, right?
As this healthcare team expanded its sourcing with traditional Recruitment Process Outsourcing (RPO) partners, they soon realized they needed something better.
They required a faster, more creative, innovative approach to finding and engaging top talent. So in this case study, we'll explore the hiring challenges, recruiting data, and Relode strategies that worked best for this organizations scaling goals.
Meet our client, an innovative pharmacy solution
Frustrated by the poor design of the current pharmacy system, this organization's founder recognized the need for change and disruption.
This vision to distrupt how pharmacy's function, became a full-service pharmacy that delivers patients their prescriptions, vitamins, and OTCs once a month, in pre-sorted, customized packs. That means patients no longer worry about the confusion between pills, remembering dosage and timing, coordinating refills, and wasting time standing in line at a pharmacy.
Their team removes the biggest roadblocks in a medication regime, so it's easier for patients and caregivers to improve health outcomes — especially those managing multiple chronic conditions and a handful of medications daily.
Hiring challenges stall "pretty aggressive growth" goals
This teams manager in charge of talent ccquisition at the time, said their hiring team only included two recruiters and a recruiting coordinator.
Though they were great at hiring and onboarding new staff, they were not prepared to scale at the level required post-acquisition. So they pulled in different hiring partners and began exploring multiple sourcing outlets to keep up with their goals.
But the team soon faced:
A flood of applicants who weren't the right fit
Like many hiring teams on a deadline, this hiring team covered all their bases to staff up quickly. They:
posted jobs through their ATS, broadcasting positions across multiple job boards simultaneously.
tapped into the hiring and sourcing resources their new parent company offered.
experimented with LinkedIn marketing and other social outreach avenues.
worked with traditional RPOs and staffing agencies.
The problem? All these avenues inundated the lean team with a "massive" amount of applications, many who missed the mark. Since these candidates weren't the best fits, selecting and interviewing them took much longer.
Their talent team didn't have the bandwidth to go through these candidates fast enough, which caused top talent to drop off and stalled the hiring process.
Difficulties in saturated markets
Many of this companies roles require employees to sit in a physical pharmacy location in one of their specific markets. But standing out and competitively attracting candidates in these saturated markets proved to be a serious challenge.
Their Talent Acquistion group knew they needed an innovative and creative partnership to break into and gain traction in these tight labor markets.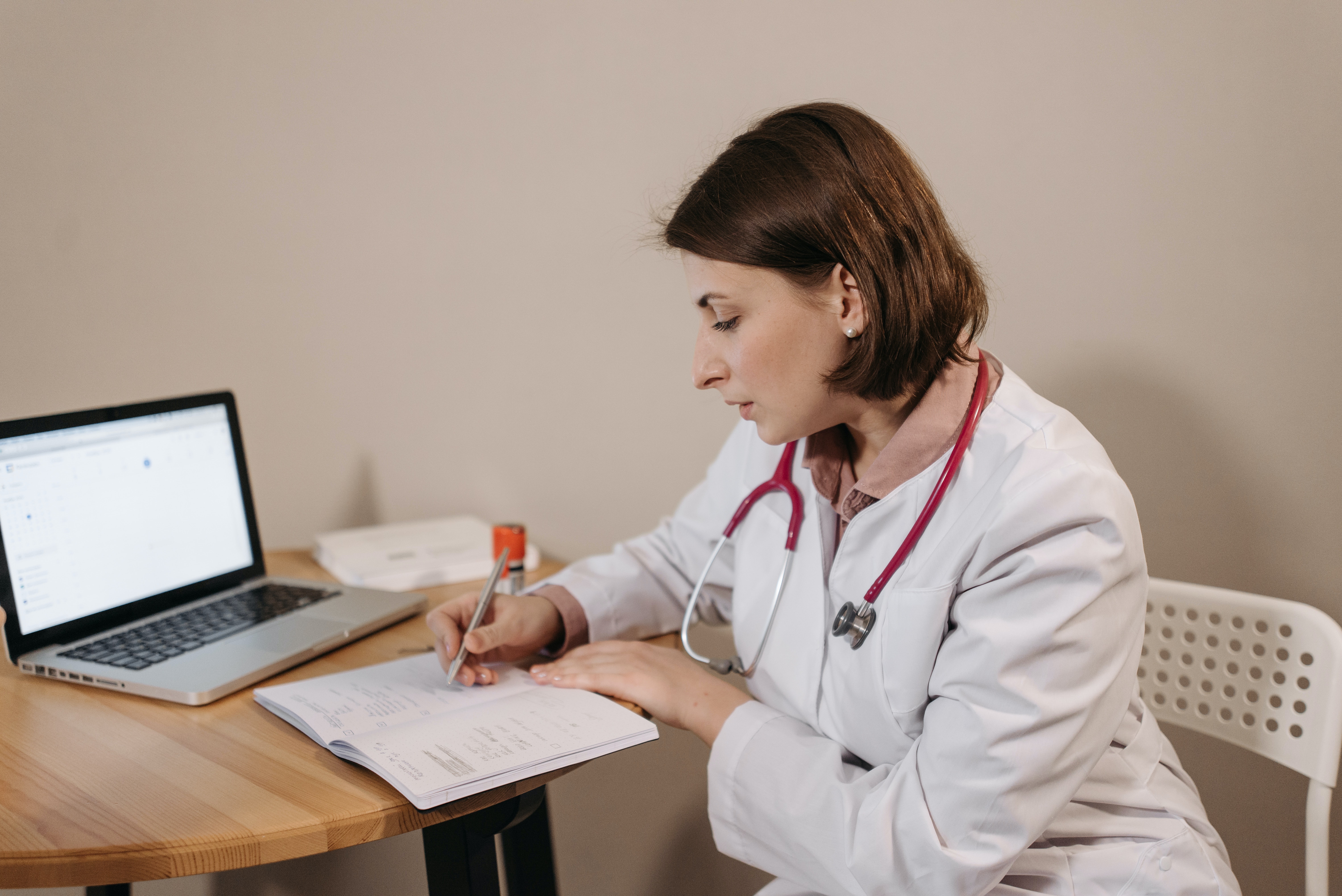 Industry disruptors unite

🤝

Their hiring leader accepted the challenge to add 700 new team members to the company ranks over the next two years. They searched for a strategic partner, not just another avenue to pull in more applications. And then the Relode light bulb clicked on.

"By far, Relode is the most different and most creative recruiting tool we've tried."

Like this organization is disrupting the pharmacy industry, Relode's approach of combining technology and human expertise to provide top talent is reimagining the way teams recruit. Relode's mission is to make hiring better for everyone, we believe the hiring process should energize talent teams, motivate recruiters, and excite candidates.

Relode connects TA teams with qualified candidates—through the unique combination of people and technology—to access talent in ways not previously possible. Candidates are sourced through Relode's ever-growing, specialized network of vetted recruiters. This innovative platform matches top recruiters to open positions while providing key insights to accelerate hiring timelines, helping businesses fill even the most challenging roles.
Because they already have relationships with these candidates, high-quality talent from all backgrounds, industries, and job markets are always within reach. Unlocking previously inacessible talent.
Hiring with Relode and having a partner that would "think differently and think outside the box" was "intriguing" to their hiring leader. So their team gave Relode a shot.
The Relode approach to recruiting

💫

Relode combines the power of technology with the work ethic of a boutique staffing firm. This helps businesses fill even the most challenging reqs, while providing better hiring experiences for everyone. During our continued partnership, there have been over 235 Relode recruiters sourcing for this companies hiring needs.

For their talent team of three, having this many recruiting experts on their side allowed them to:
Find the best candidates
The company broadcasted 237 jobs on the Relode platform. But in their eagerness to attract talent fast, they began with more general job descriptions with less specific details.
The Relode Recruiter network responded with sending many Relode-certified candidates, but the volume of new applications soon overwhelmed them, and keeping up with the amount of needed interviews became impossible.
When you know exactly what you need in an ideal candidate, it's much faster to find, interview, and hire them. So, Relode met with their talent team to define what their high-quality candidate requirements would be, specified company culture requirements, and helped create expectations for the roles.
Relode Recruiters were able to screen candidates more effectively and provide the best to fit their new asks, this allowed their team to catch up on the candidate backlog.
Our approach to better target and keep interested candidates engaged included:
Refined job descriptions
To save time and resources, you only want to get the best people in front of hiring managers. Refining job descriptions allows the Relode Recruiters to more successfully source and provide the right candidates. This means only qualified and interview-ready candidates are then sent to the hiring managers for consideration.
After all job openings were updated the Recruiter network sourced over 590 Relode-certified candidatesthat were sent to the company's hiring team!
A better understanding of what makes a top candidate, allowed Relode to drastically increase submission to interview rates. Their team interviewed 328 Relode provided candidates, which meant 58% of our hand-selected submissions met their interview requirements.
Utilizing Relode job qualification screening questions, all candidates were required to verify their skills and background before being certified and submitted for consideration. Having pre-screened candidates already matched to the jobs criteria allowed their team to skip a time-consuming step in the hiring process (the initial screening stage), which decreased interview timelines by several days.
Quicker submissions and candidate engagement
Their talent team started receiving Relode-certified candidates just five days, on average, after their roles were opened on the platform. But we knew meeting their "aggressive" hiring goals would take more than sourcing the right candidates — top talent needs to be nurtured and engaged during the interview rounds to prevent them from ghosting interviewers or taking other jobs.
As their hiring leader explained, there's a strategic timeline to hiring candidates that Relode is integral to. With traditional RPOs, the gap between when a candidate is submitted and when their team would begin reaching out may cause applicants to drop off or accept offers from other companies.
But Relode Recruiters help bridge this gap by building meaningful relationships with their candidates, so they can keep them engaged and interested to prevent them from disappearing or losing momentum. This results in candidates who are captured at their peak interest, when they're excited and eager to join the team, and stick around.
Gain traction in saturated labor markets
This organization asked the Relode Recruiter network to source candidates for five specific markets, some of which they considered saturated. Their job postings did not initially capture candidates in these markets, making recruiting much more difficult.
So the Relode Recruiters got creative.
__Tapping into passive candidates __
Passive candidates are qualified applicants who aren't actively job hunting and are a group that many employers wouldn't be actively engaging with.
But Relode Recruiters leverage their vast networks to find contacts who may be perfect for roles they're not even looking for. This opens up an entirely new talent pipeline this hiring group didn't have the availability or resources to explore. This is one of the many ways that leveraging Relode can unlock previously inaccessible talent pools to hiring teams.
labor market data helps make more attractive offers Relode Insights utilizes real-time labor market data to provide an accurate scope of the hiring landscape in a specific market.
Insights highlights data such as:
hiring supply and demand by job title
average regional and national compensation
the top companies you're competing with for talent
candidate diversity
Leveraging this real-time labor market data allows employers to earn a competitive edge. Your team may decide to boost the starting salary for a difficult-to-fill role or offer benefits your competitors don't to stand out (like unlimited PTO).
The future for this partnership looks bright
There's no magic solution for recruiting success. Employers need a plethora of different tools in their sourcing toolbox. Then it's all about knowing which tool to use at the right time.
So far, Relode has provided this organization with 590 Relode Certified Candidates. This has allowed them to:
Add 55 new hires to their team
Average just 32 days from job posting to hire
Both their and Relode teams have worked hard to make this partnership successful. We continue to experiment with suggestions to improve the recruiting and hiring process for everyone.
We've grown significantly with this company partnership, and we foresee being a long-term strategic partner for them throughout 2022 and beyond.
Ready to see how relode will help your company?
There's no denying that crowdsourcing is the current state and future of recruiting, and the gig economy helped further its rise to the top.
Leveraging extensive online networks helps freelance recruiters connect the best candidates with top companies in less time. Why would anyone go back to the old hiring methods?
If you're an employer, schedule a demo and see how Relode can simplify and expedite your hiring process.
We're the largest online community of qualified recruiters, and our network will help you find talent in healthcare, sales, tech, IT, and more. Just read these employer success stories to see for yourself.
Want to become a Relode Recruiter? Apply now to access top jobs, flexibility to work on your terms, and a platform that simplifies the hiring process to help you make the most out of your recruiting efforts.
---
We're on a mission to make hiring better for everyone. So apply to recruit and find the flexibility of working on your terms OR sign up to hire for your company now and see how Relode's software brings innovation and insight to your hiring process.