How a top healthcare firm staffed 50 personnel in 1 month with relode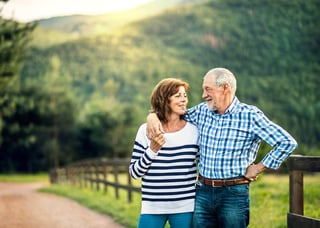 What happens when the nation's most vulnerable patient populations lose access to hospitals, primary care physicians, and nearby health care services?
According to recent research [*][*][*]:
Over 100 rural hospitals closed between January 2013 and February 2020.
84 million Americans now live in a health professional shortage area. More hospital closures mean lower availability of healthcare providers.
14 million currently reside in medically underserved locations. Most rural patients must drive anywhere from 20 to 60 miles just to access basic health care services.
These low-income, older, and rural patients have higher rates of chronic disease and worse patient outcomes than their peers.
While value-based care has accelerated in many urban and suburban areas of the country, participation in value-based care remains lower in rural areas.
This Relode customer was on a mission to change that.
This innovative healthcare firm focuses on launching and scaling disruptive companies that help vulnerable and underserved patient populations receive the care they need.
And in this case study, we'll explore how they're using Relode to staff medical professionals at record-breaking speed.
One healthcare firm on a heroic mission
Relode had the privilege of working with one of the nation's leading healthcare firms. This company serves individuals receiving home and community-based care by providing 24/7 clinical support, decision support, data aggregation, and electronic visit verification to patients and their caregivers.
To give patients this 24/7, 365 days a year access, the company must staff a clinical team of physicians, nurse practitioners, social workers, behavioral health specialists, and pharmacists.
This company is also leading the way in value-based healthcare solutions for rural America. Their team ensures that rural senior citizens have support in navigating the complexities of Medicare and receive care when and where they need it.
So they make it easier for rural seniors to navigate the complexities of Medicare and receive care when and where they need it.
Many seniors receive same or next-day appointments and same-day medication refills. But achieving this goal takes a holistic partnership with rural primary care physicians, pharmacies, and urgent care clinics.
It also means the company must staff numerous health navigators, nurse practitioners, and other knowledgeable medical personnel. 
Relode as a scalable solution!
By definition, an underserved patient population lacks the medical personnel required to give every patient the high-level care they need and deserve. 
The nationwide shortage of primary care providers in rural areas means more nurse practitioners must step up to fill the gap with high-quality care. Unfortunately, stats show only about 18% of graduating NPs accept jobs outside of urban areas [*].
This top healthcare firm realized the significant hiring challenge when they outlined their goals to have staff onboarded and trained before their upcoming launch deadlines. So how did they manage to get their programs up and running quickly?
Relode helped them staff 50+ high-level candidates in less than one month
On September 7, Relode received a request to staff 30 Healthcare Navigators and 10 Nurse Practitioners in rural Tennessee. Their targeted start date? October 4.
With less than a month to deliver, the Relode virtual recruiter network successfully staffed each specialty (that's 40 positions!), along with submitting additional candidates as needed.
Let's talk recruiting and hiring data
85 individual recruiters in Relode's network worked to fill 40+ openings.
In less than 30 days, 197 candidates were submitted from the network of recruiters.
97% of candidates submitted were interviewed. 
54 individual hires were made (14 more than the initial hiring goal).
1 out of every 3 candidates submitted by Relode's recruiter network were hired
Our early success staffing for their needs impressed them so much that the company is now using Relode to source similar candidates on a contract basis for more healthcare companies under their corporate umbrella.
Ready to see how Relode can help your team meet its hiring goals?
Relode helps brands build great teams.
This healthcare firm achieved its staffing goals with our help. So let's work together to create a plan that suits your hiring needs.
Partnering with Relode allows you to have access to our diverse virtual recruiting network and hiring insights to find top talent, on-demand.
Click here to learn how our recruiter network quickly sources the best candidates or head over to our customer success stories to read why other top companies have chosen Relode.