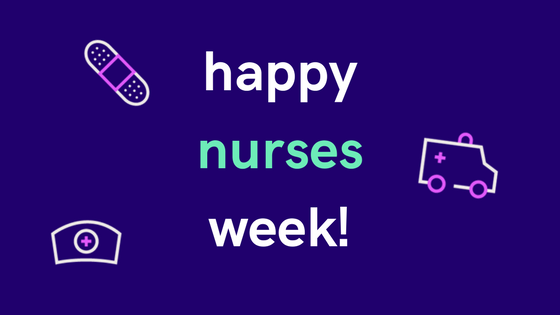 This week is nurses week, which means the opportunity to celebrate the healthcare professionals in your life. If you're a nurse, then you already know how hard your colleagues (and you!) work every day. Although you probably already support each other, this week is the perfect time to go above and beyond to appreciate the nurses around you.
We've come up with 10 ways that you can show appreciation for nurses this week. Some of the ideas include ways you can support your coworkers, and others are great for managers looking to show appreciation for their staff.
Ideas to appreciate your coworkers during nurses week
These ideas are perfect for celebrating in any department.
Bring coffee for your team
Nothing lets your coworkers know you appreciate them more than a delicious jolt of caffeine. Whether you work in the morning and need help getting started in the morning, or need that extra push to get through the night shift, coffee is a universal love language.
Handwritten notes
Getting a physical letter from someone is an excellent way to show them you care. When you send someone an actual, physical letter, it implies that you took the time out of your already busy schedule to think of them. You'll be surprised how many of your coworkers will keep the letters you send!
Bake cookies
It's rare for anyone to turn down a cookie! Bringing cookies are a great way to show your coworkers you appreciate them, and they're an easy grab and go snack. You can even decorate them like the picture below to make them nurse friendly. If you prefer a healthier alternative, here's a great recipe for paleo sugar cookies.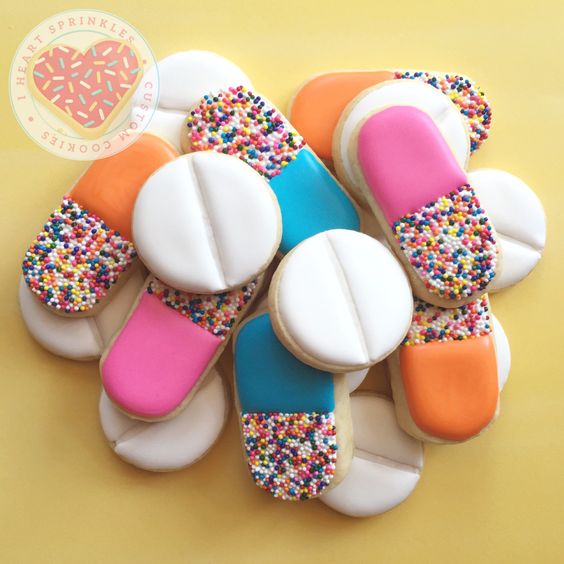 image via iheartsprinklescookies.com
Give your time
One of the best gifts you can give your coworkers is your time. Make sure that you are reaching out this week and seeing if there are ways that you can help. If you can grab someone an extra blanket, or help them with paperwork, it will go a long way to show your coworkers you appreciate them.
Say thanks
This might seem obvious, but one of the easiest way to show your appreciation for your coworkers is to consistently thank them for all they do. Like you, your coworkers are tirelessly and selflessly giving of themselves every day, and would probably love to be recognized.
Nurses week ideas for supervisors
If you manage a team, nurses week is a great time to show your team that you've noticed what they do and that you appreciate it.
Order lunch
The cafeteria and vending machines may be popular destinations, but nothing tells your staff you appreciate them more than free food! Choose a healthy option that will help your staff re-energize and power through their days.
Give them time for themselves
Your staff spends all day taking care of others — nurses week is the perfect time to let them take care of themselves. Whether you choose to give an extra day off, bring someone in to give your nurses 10-minute massages, or give them a gift certificate to a spa to let them know you appreciate the care they take.
Public thank yous
Another way to recognize the hard work your staff does is to recognize them on social media. You can take a photo and post it to your social media channels — it's a great way to publicly recognize your team and to show them that they matter to the rest of your followers.
Work-related gifts
If you're looking for something more practical, gifting your staff with a work-related item can be a great way to celebrate nurses week. For example, if you're looking to recognize emergency nurses week, you can gift your staff with something like compression socks or personalized gifts like pens or clipboards so that they can use them at work. Make sure to accompany your gifts with sincere thanks for all your staff does.
Bring in therapy dogs for at-work cuddles
Therapy dogs aren't just helpful for patients, your staff might also appreciate the chance to cuddle with some cute pups. If your facility already has a therapy dog program, you can ask about bringing the dogs in specially for your staff. It's a perfect way to de-stress and bring smiles to your staff's faces.
3 Creative Examples to Celebrate Nurses Week
We love these examples from real hospitals who celebrate nurses week with their staff!
Daily celebrations
At Vanderbilt, one area of the facility planned a series of celebrations, with staff members volunteering to bring items each day. They planned like this:
Monday = breakfast
Tuesday = a candle for each nurse with a note with the unit/clinic name and "Nurses Light up Vanderbilt"
Wednesday = a massage therapist came and gave each nurse a chair massage
Thursday = each nurse was given a soup cup with a package of soup inside
Friday = each nurse was given a bottle with candy in it
Viva Las Vegas Party
At Lincoln Medical Center in Lincoln County, NC, nurses day calls for serious celebration. Each year, the nurse managers choose a theme and throw a party for their nurses. The most successful event was a Las Vegas extravaganza. Joyce Estes, RN, MSN, shares that the facility rented a roulette wheel and a blackjack table, and a colleague's friend did Elvis impressions. The nurses came down in shifts for breakfast and afternoon snacks. "We collected prizes donated from community businesses, such as certificates to nail spas, restaurants, and hair salons," she says.
Incorporate nurses week into the everyday
At Methodist Dallas Medical Center, appreciating nurses is a way of life. Supervisors go out of their way to thank and recognize their staff, and more importantly, get to know them so they can do a better job of providing recognition. Making thank yous an integral part of daily work makes the job even more rewarding and helps with their staff turnover.
No matter how you choose to celebrate nurses week, taking time to recognize your staff or your coworkers can make a huge difference in their day.
At Relode, we believe in improving the lives of nurses by connecting them with great job opportunities, and by providing resources for career growth, workplace culture, dealing with burnout, and work life balance. In your job, you give hope to others every day. That's why we're excited about Nurses Week and hope you're celebrating this week too!